N-net Niet-beheerde Gigabit Fibre Ethernet-switch
NT-G2400 is een L2-functie-gigabit Ethernet-switch. Deze glasvezel-switch is uitgerust met 4 Gigabit TP-poorten voor optionele 10/100 / 1000Base-T en 2 glasvezelpoorten met 1000M SFP of SC 1 * 9-module. Het voldoet aan de norm van IEEE 802.3, IEEE 802.3x, IEEE 802.3u, IEEE 802.3z, IEEE 802.3ab, die de flexibiliteit aanzienlijk verhogen en de kosten van het tot stand komen van het netwerk verminderen. De NT-G2400 gigabit-switch ondersteunt ook de back-flow-monitoring op half-duplex en IEEE 802.3x flow control monitoring in full-duplex. Het is uitgegroeid tot de beste keuze voor Gigabit Desktop Access in de oprichting van ondernemingen, cybercafe's, community's en campusnetwerken.
Gigabit Ethernet Network Switch- functies
1,25 G op fiber-poort, 10/100 / 1000M zelf-adaptief op Ethernet-poorten, Half / Full-Duplex zelfaanpassende

Ongeveer 1K MAC-adrescapaciteit, wordt automatisch bijgewerkt

Ondersteuning voor broadcast-stormbescherming

De maximale gegevensoverdracht (draadsnelheid): 1488000 frm / s (1000M), 148 800 frm / s (100M), 14.880 frm / s (10M)

Ondersteuning tot 10 kB jumboframes

Ondersteun winkel-en-vooruit werkmodus; ondersteuning voor Half / Full Duplex; ondersteuning voor 802.3x-stromingsregeling onder Full-duplexmodus; ondersteuning van auto-sensatie van MDI / MDIX

Status LED netwerknetwerk: transmissiesnelheidindicator (10/100 / 1000M); Vezel- en twisted-pair verbinding en datatransmissie status

Ondersteuning van de communicatie van 4 Ethernet-poorten tegelijkertijd, gebruik voor het verbinden van NIC, switch en HUB

High-capacity network caching-technologie zorgt voor gegevensoverdracht en multimediatoepassingen

Ondersteuning van volumebalans, isoleren van conflicten en foutdetectie (CRC), het realiseren van de functie van een niet-blokkerende schakelaar, zorgen voor de veiligheid en stabiliteit van de gegevensoverdracht

Hoge graad van elektromagnetische afschermingseigenschappen en goede elektromagnetische compatibiliteit

FCC, 15 KLASSE A en CE-certificering
10/100 / 1000M Network Switch-toepassing
Fiber-poort kan verbinding maken met het toegangsnetwerk; Ethernet-poorten kunnen worden aangesloten op schakel- of eindapparatuur zoals computers. Zowel glasvezel- als ethernetpoorten kunnen in cascade worden geschakeld, de specifieke toepassingsmethode moet flexibel worden aangepast aan de praktijksituatie. Wanneer de vezel of het getwiste paar is aangesloten, licht de corresponderende LED-indicator op die de normale verbinding aangeeft, zie Figuur 1 voor de specifieke verbindingsmethode.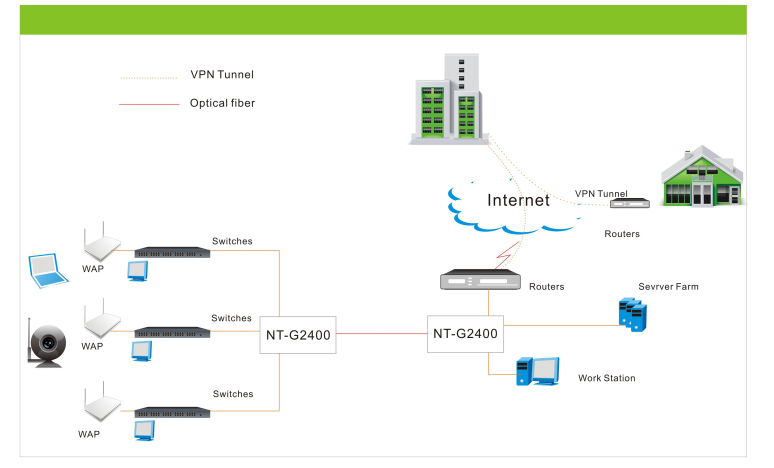 4 poorten Netwerk Switch Package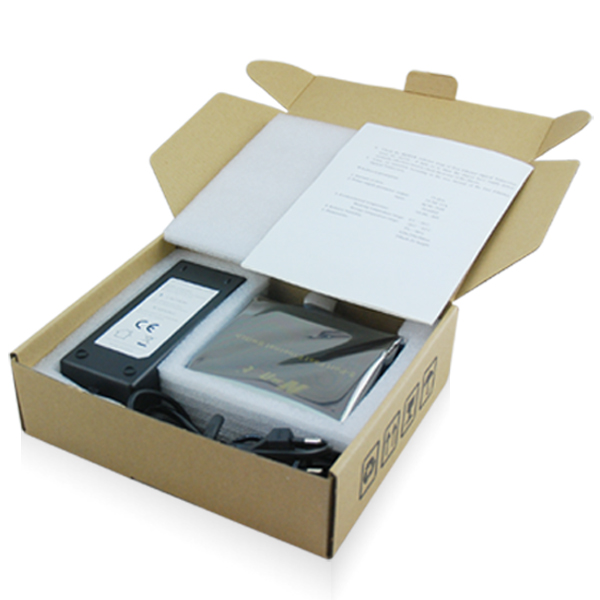 Product Categorie : Ethernet-switch > Gigabit Ethernet-switch