N-net L2 + 24 SFP-poorten TP Gigabit Managed Switch
NT-35MG24F4GC is een L2 + beheersbare Ethernet-switch met 24 gigabit SFP downlink-poorten en 4 gigabit combo-poorten.De transmissieafstand van deze gigabit-switch kan worden uitgebreid van 550 meter tot 2 kilometer (multi-mode fiber) en tot 10/20 / 30/40/50/70/120 kilometer (single-mode glasvezel of WDM-vezel). Ze ondersteunen ook de SFP-DDM-functie (Digital Diagnostic Monitor) die de netwerkbeheerder enorm helpt om eenvoudig real-time parameters van de SFP te bewaken, zoals optisch uitgangsvermogen, optisch ingangsvermogen, temperatuur, laservoorspanning en voedingsspanning van de transceiver. N-net beheerde Ethernet-switch is zeer geschikt voor MKB's, campussen en ondernemingen voor hun backbone- en werkgroepnetwerktoepassingen door betaalbaarheid, hoge prestaties, lange afstand en stabiele transmissiekwaliteit te bieden.
10/100 / 1000M Netwerkschakelfuncties
1. 24x 10 / 100Mbps downlink glasvezel Ethernet-poorten, 2x 10/100 / 1000Mbps uplink Ethernet-poorten en 2x1000Mbps uplink SFP-poorten, of 4x 1000M Gigabit Ethernet COMBO-poorten
IEEE 802.3, IEEE 802.3u, IEEE802.3ab, IEEE802.3x, IEEE802.3z
2. Compatibel met verschillende Ethernet-apparaten
Ondersteuning van L2 + Switching-functies, waaronder 802.1Q VLAN, Port Mirroring, Port Isolation, IGMP Snooping,
DHCP Snooping, DHCP Relay, LACP, IP Source Guard, ARP inspectie, ACL's etc.
3. Store-and-forward-mechanisme wordt gebruikt om pakketverlies en foutframes te voorkomen
4. Ondersteuning van boomstructuur STP (802.1D) en RSTP (802.1W) en MSTP (802.1S)
5. Ondersteuning van IP / Port / Mac-binding.
6. Jumbo-frames ondersteunen maximaal 9,6 K kilobtyes
7. Ondersteuning verbeterd beheer via WEB, CLI, SSH, SNMP.
8. Ingebouwde 1U-rekvoedingreeks, eenvoudige installatie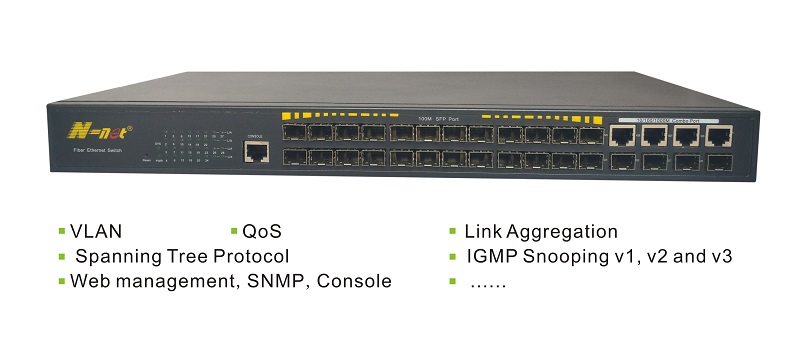 Beheerde Gigabit Ethernet Switch-toepassingen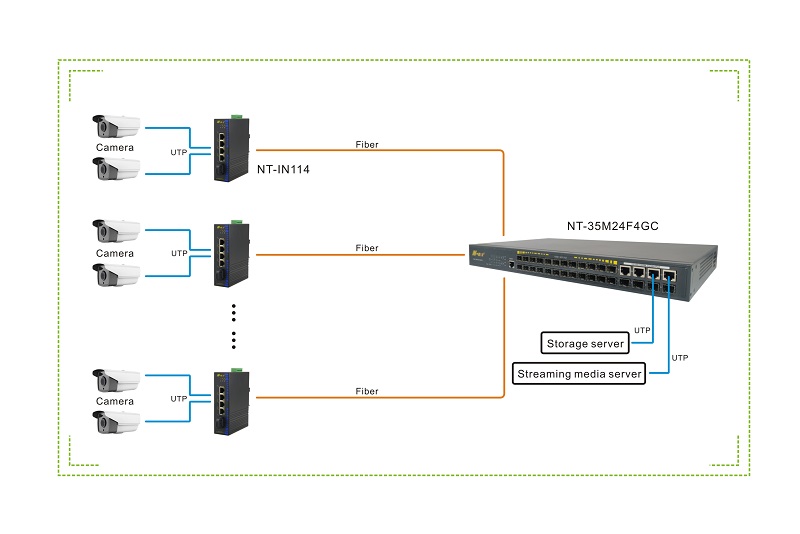 24-poorts netwerkschakelpakket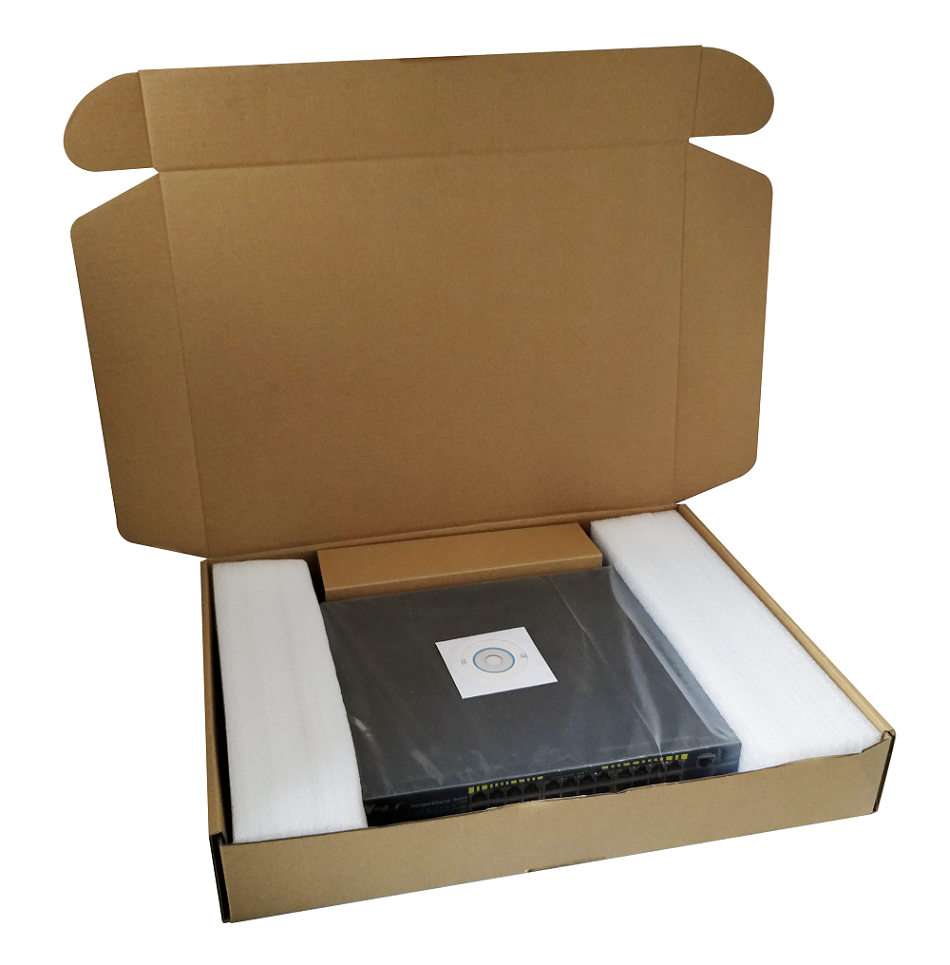 Product Categorie : Ethernet-switch > Managed Ethernet Switch