N-net Web Management Industrial Switch
N-net NT-INM1042GF-AF4 is webbeheer industriële switch met 2 4 POE 100Base-TX-poorten tot 2 Gigabit Ethernet 1000Base-X SFP-poorten. Het is een industrieel beheerde en redundante Ethernet POE-switch, die standaard IEEE802.3AF en IEEE802.3AT ondersteunt. Deze schakelaar ondersteunt ook POE-autocontrole fuction. Dit is de automatische reboot poe-voeding wanneer de PD-apparatuur bevroren is. industrieel ontwerp: -40 ℃ ~ + 80 ℃ bedrijfstemperatuur en redundante stroomingang, IP40-niveau, volgens de vereisten van de EMC-industrieniveau 4, DIN-rail montage of wandmontage, ondersteuning redundant ringnetwerk (hersteltijd <20 ms), RSTP, STP en MSTP-protocol, voldeden aan de betrouwbare en praktische eis van industriële controle voor netwerksysteem, het betrouwbare hardware-ontwerp is speciaal gebruikt voor industriële communicatie continu draaien.
Webbeheer Industriële schakelfuncties
1. Industrial Ethernet Switch-serie, ontwerp voor harde en strikte omgeving.
2. Ondersteuning CLI, snel configureren hoofdbeheerde functie
3. Ondersteuning IEEE 1588 PTP V2, bereik nauwkeurige netwerktijdsynchronisatie.
4. Standaard Compliance: IEEE802.3 10Base-T, IEEE802.3u 100Base-T, IEEE802.3ab 1000Base-T, IEEE802.3x Flow Control, IEEE802.1Q, IEEE802.1p, IEEE802.3at PSE
5. Ondersteuning POE voeding tot maximaal 60W voor enkele poort
6. DHCP-optie 82 gebruikt een ander IP-adres.
7. Ondersteuning N-NET-patentprotocol [NT-Ring "(Hersteltijd <15ms), STP RSTP, MSTP, Ethernet-redundantie.
8. Ondersteuning van statische en dynamische IGMP, GMRP
9. Ondersteuning VLAN, IEE 802.1Q VLAN en GVRP-protocol, eenvoudig netwerkplan
10. Ondersteuning poort Mirroring
11. Ondersteuning Ethernet / IP en Modbus / TCP-protocol, gebruik voor beheerde en controle-apparaat
12. Ondersteuning van IP Multicast en broadcast stormbesturing
13. Bandbreedtebeheer: ondersteuning van Ethernet-kanaal, snelheid en uitzend stormbeperking
14. Ondersteuning van Qos en Tos / DiffServ, Gebruik voor stroomregeling en beheer
15. Ondersteuning van linkaggregatie, verbetering van de beschikbaarheid van bandbreedte.
16. Deze Industrial Ethernet-switch Ondersteuning SNMPv3, IEEE802.1X, HTTPS en SSH, verhogen de netwerkbeveiliging
17. Ondersteun SNMPv1 / v2c / v3 ander netwerkbeheer op beveiligingsniveau
18. Ondersteuning van TACACS +
19. Adopteer RMON, verbeter efficiënt netwerkmonitoring en prognosemogelijkheden
20. Adopteer bandbreedtebeheer om te zorgen voor een stabiel netwerk
21. Ondersteun MAC-poort poortvergrendeling, ter verdediging van illegale invasie.
22. Per e-mail en relaisoutput, bereik autoalarm
23. Ondersteuning voor herstart en herstel standaardconfiguratie
Webmanagement Industriële schakelaarspecificatie
Technical parameter

Standard: IEEE802.3 10Base-T, IEEE802.3u 100Base-T, IEEE802.3ab 1000Base-T, IEEE802.1Q, IEEE802.1p, IEEE802.3at PSE

Protocol: ARP, ICMP, TCP, UDP, DHCP, DNS, HTTP, Telnet, RSTP, SNMP

Follow control: IEEE802.3x follow control, Back Pressure

function

Switch function: NT-Ring.RSTP.SNMP.QOS.802.1Q VLAN, TRUNK, Bandwidth management, broadcast storm, online update, upload and download configuration file, user entry system and so on.

NT-Ring: support Single, couple, Chain, Dual homing ring network structure

Port

RJ45 port: 4 10Base-T/100Base-TX

Fiber port: 2 1000Base-X SFP

Serial port: 1 channel RS-232, Baud rate 57600bps

Distance

category-5 twisted pairs:100M (CAT5/CAT5e)

multi-mode:1310nm, 2KM

single-mode:

1310nm:20/40/60Km.

1550nm:20/40/60/80/100/120Km

Switching

MB switch speed: 148810pps.

GB switch speed:1488100pps

MB maximum super superficialfacevelocity: 148810pps.

GB maximum superficialfacevelocity:1488100pps

Transmission mode: store-and-forward, System bandwidth:5.6G

MAC: 8K.

Buffer:1Mbit

LED indicator

System indicator: SYS

Port indicator: Green lights 100M, otherwise 10M, and yellow light mean link-up, yellow light and glitter means link-up, sending and receiving data. Otherwise link-down.

Power supply

Input voltage: 48~56VDC

Input mode: plug type 6 core 5.08mm, gap wiring terminal. Support redundant power

Power consumption

<10W

Working environment

Working temperature:-40~80℃.

Storage Temperature:-40~85℃

Shell: IP40 level, crimped and strong metal shell.

Installation: DIN-Rail mounting or wall mounting.
Webbeheer Industriële schakelpaketten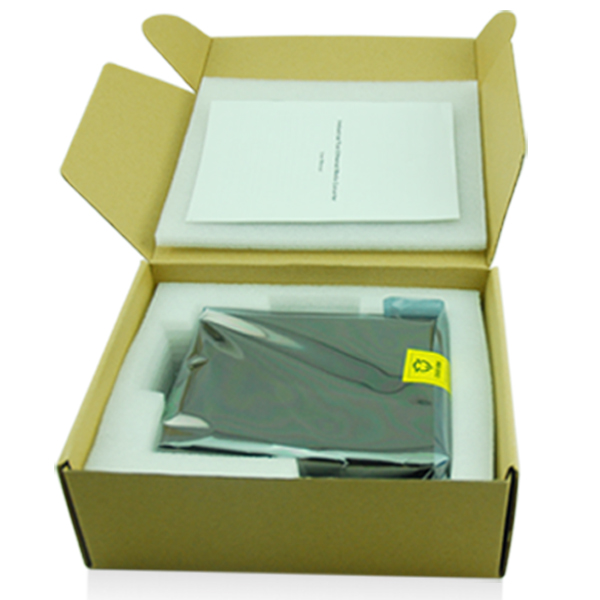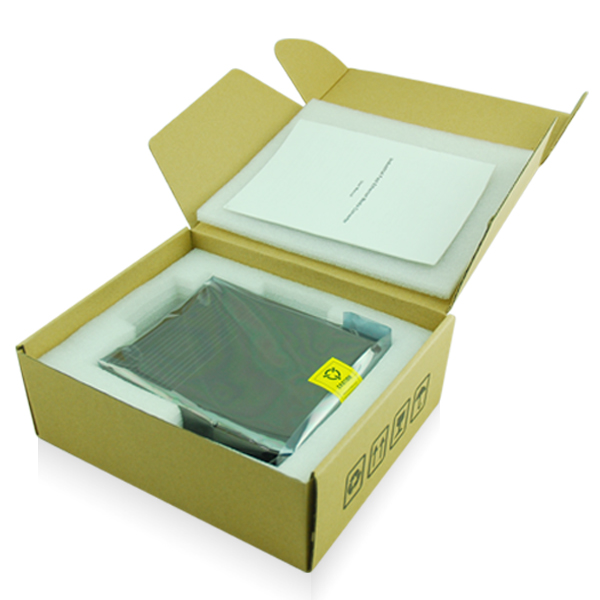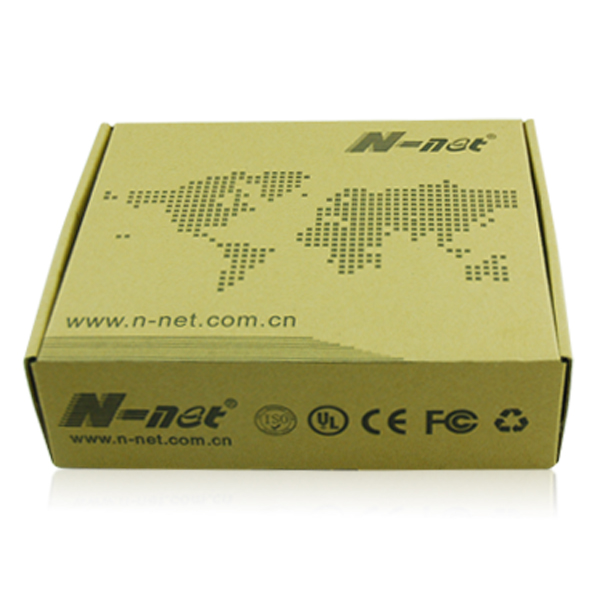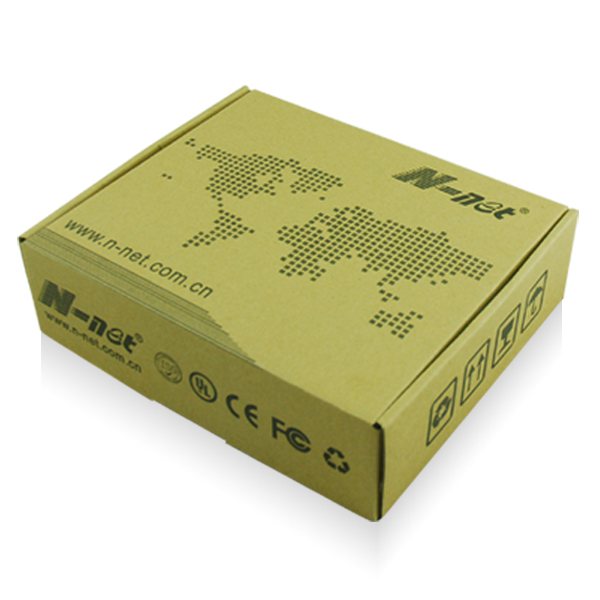 Product Categorie : Industriële Ethernet-switch > Webbeheer Industriële schakelaar