N-net Web Management Industrial Switch
Beheerde switches ondersteunen het SNMP-protocol.

N-net NT-INM1042GF-AF4 is een industriële webbeheer-switch met 2 4 POE 100Base-TX-poorten tot 2 Gigabit Ethernet 1000Base-X SFP-poorten.
Het SNMP-protocol bestaat uit een reeks eenvoudige netwerkcommunicatiespecificaties.
Het is een industrieel beheerde en redundante Ethernet POE-switch, die de standaard IEEE802.3AF en IEEE802.3AT ondersteunt. Deze schakelaar ondersteunt ook POE-auto-check fuction.
Het kan alle basistaken voor netwerkbeheer uitvoeren, heeft weinig vraag naar netwerkbronnen en heeft enkele beveiligingsmechanismen.
Dit is auto-reboot poe-voeding wanneer de PD-apparatuur bevroren is.
Het werkingsmechanisme van het SNMP-protocol is zeer eenvoudig, voornamelijk door een verscheidenheid aan verschillende soorten berichten, dat wil zeggen PDU (protocolgegevenseenheid) om de uitwisseling van netwerkinformatie te bereiken.
Beheerde switches zijn echter veel duurder dan onbeheerde switches die hieronder worden beschreven. [1]
Gebruikt om verkeer en sessies bij te houden

industrieel ontwerp: -40 ℃ ~ + 80 ℃ werktemperatuur en redundant opgenomen vermogen, IP40-niveau, volgens de vereisten van het EMC industriële niveau 4, DIN-railmontage of wandmontage, ondersteuning voor redundant ringnetwerk (hersteltijd <20ms), RSTP-, STP- en MSTP-protocol, voldeden aan de betrouwbare en praktische vereisten van industriële besturing voor netwerksystemen, het betrouwbare hardware-ontwerp wordt speciaal gebruikt voor continue communicatie in de industriële communicatie.
Webbeheer Industriële switchfuncties
1. Industriële Ethernet Switch-serie, ontwerp voor harde en strikte omgeving.
2. Ondersteuning CLI, snel configureren belangrijkste beheerde functie
3. Steun IEEE 1588 PTP V2, bereik nauwkeurige netwerktijdsynchronisatie.
4. Standaardcompliantie: IEEE802.3 10Base-T, IEEE802.3u 100Base-T, IEEE802.3ab 1000Base-T, IEEE802.3x Flow Control, IEEE802.1Q, IEEE802.1p, IEEE802.3at PSE
5. Ondersteuning POE-voeding tot maximaal 60W voor enkele poort
6. DHCP-optie 82 gebruikt een ander IP-adres.
7. Ondersteuning van N-NET patentprotocol [NT-Ring "(hersteltijd <15ms), STP RSTP, MSTP, Ethernet redundant.
8. Ondersteuning van statische en dynamische IGMP, GMRP
9. Ondersteuning van VLAN, IEE 802.1Q VLAN en GVRP-protocol, eenvoudig netwerkplan
10. Ondersteuning poort Mirroring
11. Ondersteuning Ethernet / IP en Modbus / TCP-protocol, gebruik voor beheerde en controle-apparaat
12. Ondersteuning van IP Multicast en broadcast storm control
13. Bandbreedtebeheer: ondersteuning van Ethernet-kanaal, snelheid en beperking van uitgezonden stormen
14. Ondersteuning Qos en Tos / DiffServ, Gebruik voor stroomcontrole en beheer
15. Ondersteuning van linkaggregatie, waardoor de beschikbaarheid van bandbreedte wordt verbeterd.
16. Deze industriële Ethernet-switch ondersteunt SNMPv3, IEEE802.1X, HTTPS en SSH, verhoogt de netwerkbeveiliging
17. Ondersteuning van SNMPv1 / v2c / v3 verschillende netwerkbeheer op beveiligingsniveau
18. Steun TACACS +
19. Adopteer RMON, verbeter efficiënt netwerkbewaking en prognosemogelijkheden
20. Keur bandbreedtebeheer goed, om een ​​stabiel netwerk te verzekeren
21. Ondersteuning MAC-adres poortvergrendeling, ter verdediging van illegale invasie.
22. Per e-mail en relaisuitgang, Bereik automatisch alarm
23. Ondersteuning voor herstarten en herstellen van standaardconfiguratie
Web Management Industrial Switch Specificatie
Technical parameter

Standard: IEEE802.3 10Base-T, IEEE802.3u 100Base-T, IEEE802.3ab 1000Base-T, IEEE802.1Q, IEEE802.1p, IEEE802.3at PSE

Protocol: ARP, ICMP, TCP, UDP, DHCP, DNS, HTTP, Telnet, RSTP, SNMP

Follow control: IEEE802.3x follow control, Back Pressure

function

Switch function: NT-Ring.RSTP.SNMP.QOS.802.1Q VLAN, TRUNK, Bandwidth management, broadcast storm, online update, upload and download configuration file, user entry system and so on.

NT-Ring: support Single, couple, Chain, Dual homing ring network structure

Port

RJ45 port: 4 10Base-T/100Base-TX

Fiber port: 2 1000Base-X SFP

Serial port: 1 channel RS-232, Baud rate 57600bps

Distance

category-5 twisted pairs:100M (CAT5/CAT5e)

multi-mode:1310nm, 2KM

single-mode:

1310nm:20/40/60Km.

1550nm:20/40/60/80/100/120Km

Switching

MB switch speed: 148810pps.

GB switch speed:1488100pps

MB maximum super superficialfacevelocity: 148810pps.

GB maximum superficialfacevelocity:1488100pps

Transmission mode: store-and-forward, System bandwidth:5.6G

MAC: 8K.

Buffer:1Mbit

LED indicator

System indicator: SYS

Port indicator: Green lights 100M, otherwise 10M, and yellow light mean link-up, yellow light and glitter means link-up, sending and receiving data. Otherwise link-down.

Power supply

Input voltage: 48~56VDC

Input mode: plug type 6 core 5.08mm, gap wiring terminal. Support redundant power

Power consumption

<10W

Working environment

Working temperature:-40~80℃.

Storage Temperature:-40~85℃

Shell: IP40 level, crimped and strong metal shell.

Installation: DIN-Rail mounting or wall mounting.
Webbeheer Industrial Switch Packaging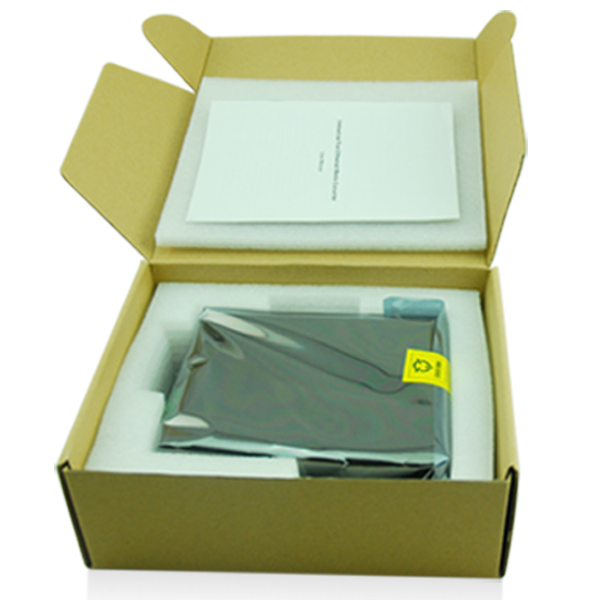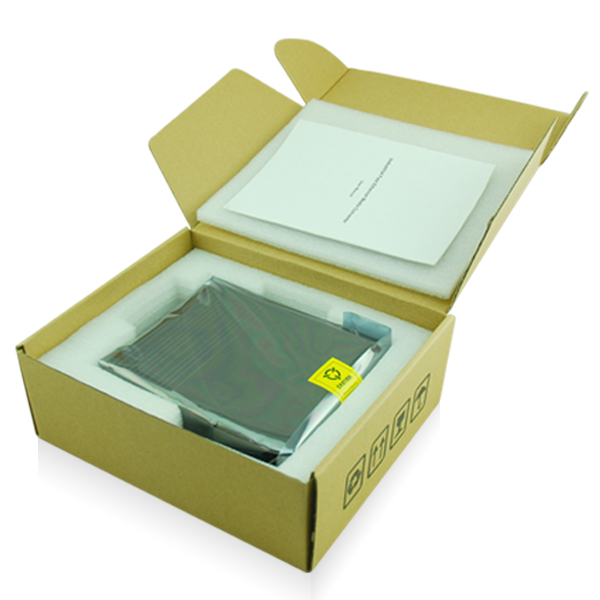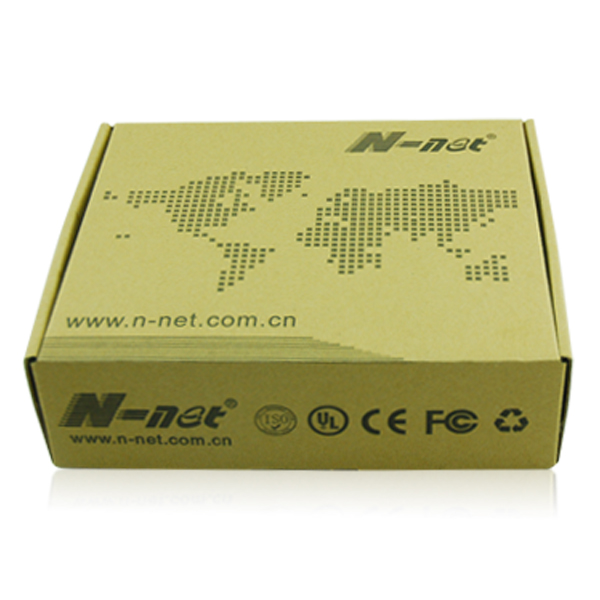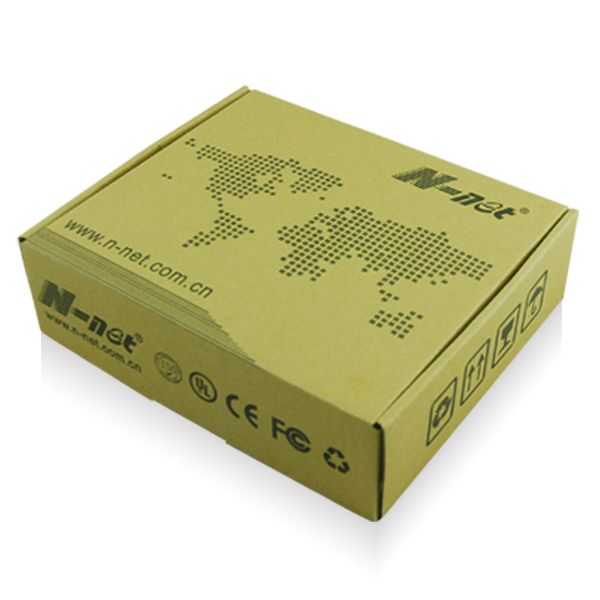 Product Categorie : Industriële Ethernet-switch > Webbeheer Industriële schakelaar