Web beheerde industriële switch
2. Uitwisselingscapaciteit: kernindicatoren
N-net NT-MIN1063GF-AF4 Industriële Ethernet-switch-serie is Web Managed L2 + industriële ringnetwerk POE-switch met 6 poorten 10 / 100Base-Tx naar 3 poorten 1000Base-Fx.
3. Pakket doorstuursnelheid: de grootte van het vermogen van de switch om gegevenspakketten door te sturen
Het ondersteunt NT-ringfunctie, zodat klanten verschillende structuren van een ringnetwerk kunnen creëren.
De drie zijn aan elkaar gerelateerd.
Het is een industrieel (onderstation) geharde en volledig beheerde Ethernet-switch die speciaal is ontworpen om betrouwbaar te werken in elektrisch zware en klimatologisch veeleisende omgevingen.
Als de bandbreedte van de backplane hoog is, is de schakelcapaciteit groot en is de pakketdoorzendsnelheid hoog.
N-net NT-MIN1063GF-AF4 Industriële Ethernet-switch heeft een sterk en snel zelfherstellend vermogen om onderbrekingen en indringers van buitenaf te voorkomen.
Taken van beheerde switches
Het bevat geavanceerde redundante data Ring-technologie, Rapid Spanning Protocol (IEEE 802.1w RSTP) en redundant voedingssysteem in het industriële automatiseringsnetwerk van klanten om de betrouwbaarheid en uptime van het systeem in de zware fabrieksomgevingen te verbeteren.
De switch is het belangrijkste netwerkverbindingsapparaat in het lokale netwerk. Het grootste deel van het beheer van het lokale netwerk omvat het beheer van de switch.
Het beschermt ook de industriële netwerkconnectiviteit van de klant met herstelmogelijkheden voor schakelingen die worden gebruikt voor het implementeren van fouttolerante ring- en mesh-netwerkarchitecturen. Als het industriële netwerk per ongeluk werd onderbroken, zouden de hersteltijden voor fouten minder dan 20 ms kunnen zijn om het netwerk snel weer normaal te laten werken.
N-net NT-MIN1063GF-AF4 Web Managed L2 + snelle industriële ringnetwerk POE-switch ondersteunt ook 4-poorts POE met standaard IEEE802.3AF en IEEE802.3AT.
Industriële Ethernet-switch Kenmerken
1. Industriële Ethernet-switch-serie speciaal ontworpen voor zware industriële omgevingen.
2. L2 + -functies zorgen voor een betere beheersbaarheid, beveiliging, QoS en prestaties.
3. Deze industriële Ethernet-switch ondersteunt L2 + Switching-functies, waaronder 802.1Q VLAN, Mirroring, Port-isolatie, IGMP
Snooping, DHCP Snooping, LLDP, POE + -beheer, IP Source Guard, ARP-inspectie, ACL's enz.
4. Ondersteuning van tree STP (802.1D) en RSTP (802.1W).
5. Jumbo-frames ondersteunen tot 9,6K kilobtyes.
6. Ondersteuning van verbeterd beheer via WEB, CLI, TELNET, SSH, SNMP.
7. Ondersteuning kabel diagnose
8. IEEE 802.3af en 802.3at. Ondersteunt PoE-configuratiefunctie per poort
9. G.8032, ondersteuning <50ms industriële snelle ringbescherming
10. Gebruik van industrieel ontwerp: -40 ℃ ~ +80 ℃ werktemperatuur en redundante dubbele voedingsingang (46-54V DC)
11. Beschermingsgraad: IP40, aluminium chassis koeloppervlak ontwerp, geen ventilator, geen koelgat.
Specificatie industriële Ethernet-switch
technical parameter

Standard:IEEE802.3,IEEE802.3u, IEEE802.3ab ,IEEE802.3x, IEEE802.1D(STP),

IEEE802.1w(RSTP),IEEE802.1Q(VLAN Tagging),IEEE802.1p(QoS)

Protocol:NT-Ring, IGMP v1/v2, GVRP, SNMP v1/v2/v3, DHCP Client, TFTP, SMTP, RMON, LLDP, HTTP, SSH, Telnet, SNTP Server/Client,.

Flow control:IEEE802.3x(Flow control).Back Pressure

function

Switch function: POE+.RSTP.SNMP.QOS.802.1Q VLAN.Port Trunking.Static multicast filtering.Bandwidth management.Broadcast storm.Port traffic statistics.Online upgrade.Upload and download profiles,User name login system, etc.

Interface

RJ45 ports: 6 ports 10/1001000BaseTX RJ45.

Giga Fiber port:1X3 1000Base-X SFP fiber port.

Rs232 port number:1 RS-232 Control port, baud rate:57600bps

transmission distance

RJ45:100M(Standard CAT5/CAT5e cable)

Multimode fiber:1310nm,2KM

single mode fiber:1310nm,20/40/60Km

1550nm,20/40/60/80/100/120Km

Switch attribute

Gigabit forwarding speed:1.488Mpps

transmission mode:Store and forward.

System switching bandwidth:20G

MAC address table:8K

Buffer:1Mbit Frame buffer.

LED indicator light

System indicator:SYS

Interface indicator:The green light is 1000M,Off is 100M. Yellow light is light and blink for port link-up status,Transmitting and receiving data,Off is link-down status.

Power Supply

Input voltage:46~54VDC

Input mode:Plug in type 6 core 5.08mm spacing terminal

Support redundancy function for dual power supply

work environment

Operating temperature range:-40~75℃

Storage temperature range:-40~85℃

Outer case:IP40 protection grade, corrugated high strength metal case

Installation method: guide rail type.
Industriële Ethernet-switch
Verpakking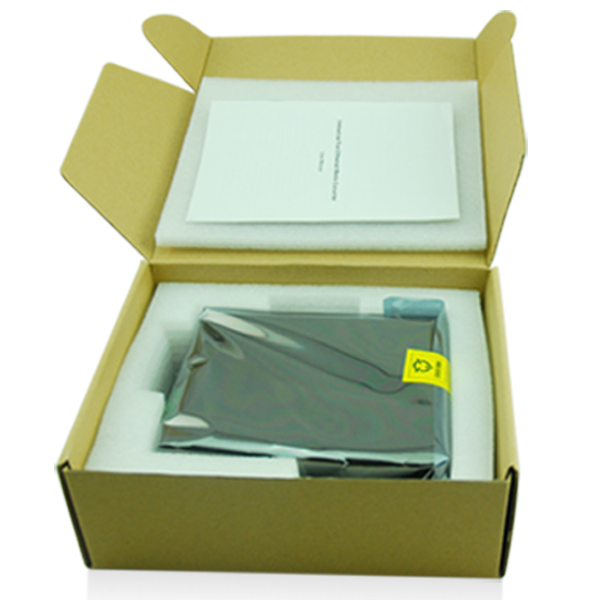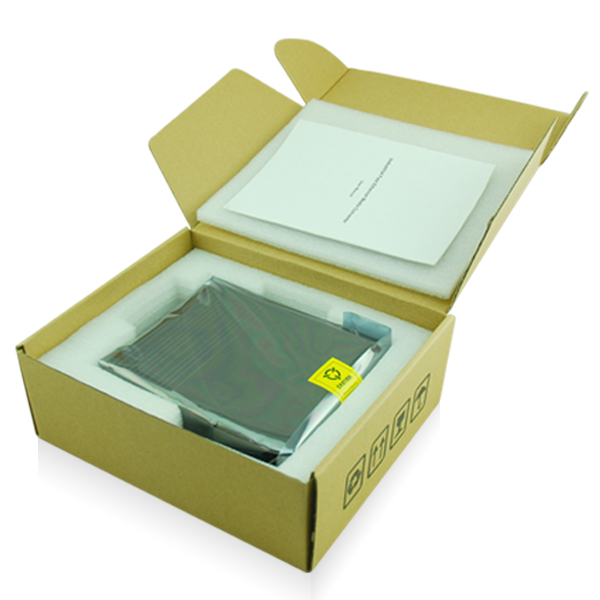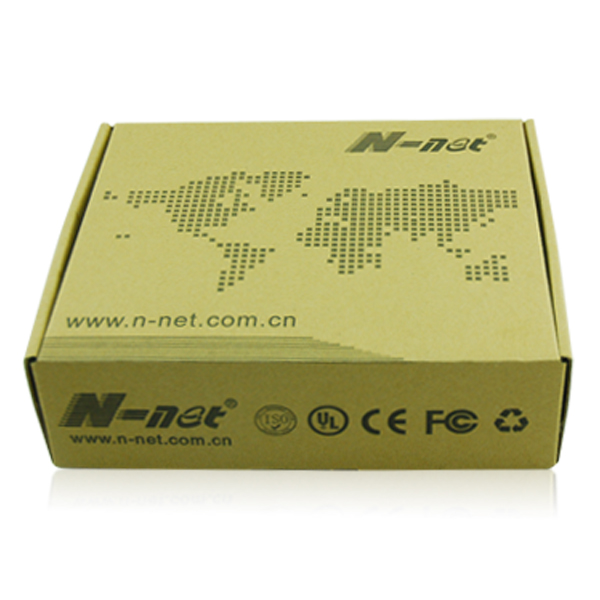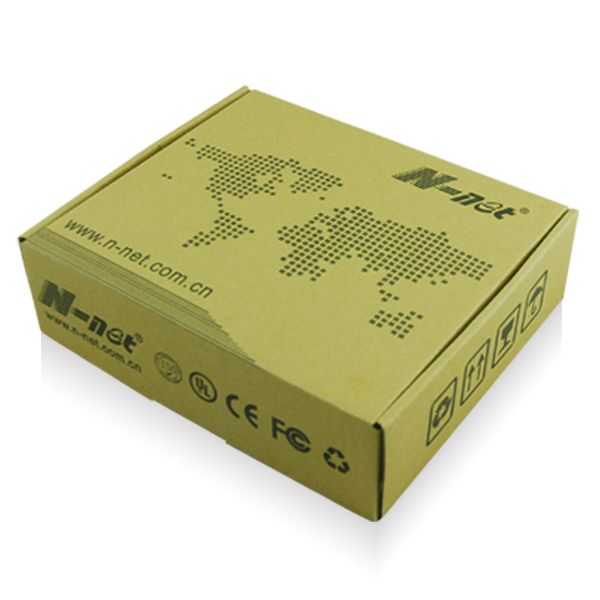 Product Categorie : Industriële Ethernet-switch > Webbeheer Industriële schakelaar